Free Printable Pin the Moustache on the Groom Game
You have to do some preparations befor playing this Pin the Moustache on the Groom Game but I assure you that this game will fill your Bridal Shower Party with fun, joy and laughters.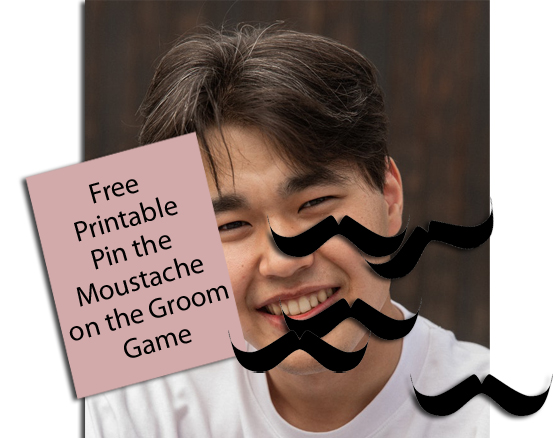 How to Play: Before your bridal shower party, get a photograph of groom enlarged and paste it on a board. Take printouts of the moustaches that I am sharing on this page according to the color of groom's hair, cut the moustaches and paste some adhesive on the back. Now write the name of guests on moustaches, blindfold the guest and ask them to paste the moustache on the groom's picture. The guest who will paste the moustache the closest will be the winner.
Pin the Moustache on the Groom Game for Bridal Shower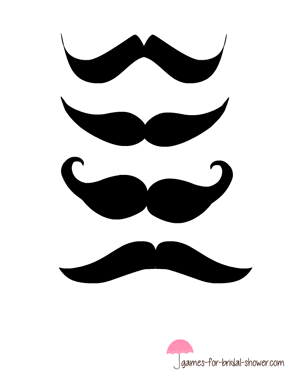 This is a set of Moustaches for groom in black color. Print these on card stock paper and cut according to the number of your party guests. These Moustaches are in 4 fun shapes.
---
Pin The blonde Moustache on the Groom Game
If the groom-to-be has blonde hair then choose this set of Moustaches to print for this game. Just click on the image shared above and right click and save the bigger image to your computer. You have to cut these moustaches really neatly but when it's done, it will be a whole lot of fun. :)
Pin the Moustache on the Groom Game in Brown Color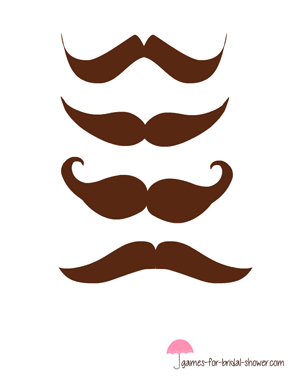 If you think that brown is a more suitable color for the groom then print these brown moustaches and have lots of fun while playing this game on bridal shower.
Related Posts and Categories
---