9 Door Prize and Icebreaker Games for Bridal Shower
Having some icebreaker and door prize games is always a good idea to welcome the guests and warm them up. On this page I am sharing Door prize and Icebreaker games for bridal shower parties. Some of these games require free printables that I am also sharing and there are some ideas for other fun games as well.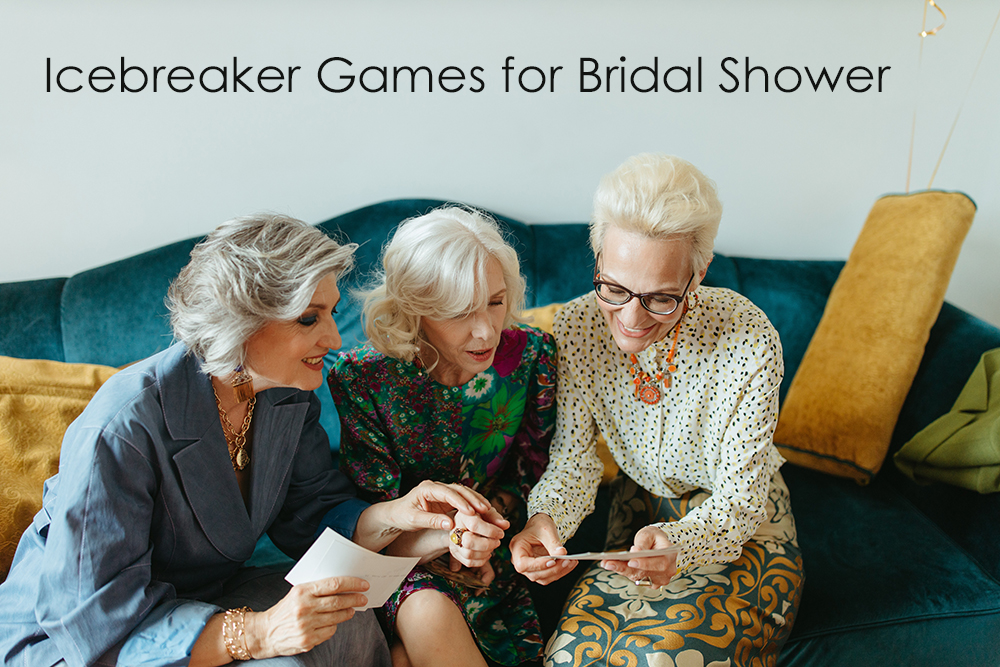 Raffle tickets is a fun door price game. You give the guests one piece of the raffle tickets and put the other piece in a jar or basket. You can draw the name of one winner or many winners if you want.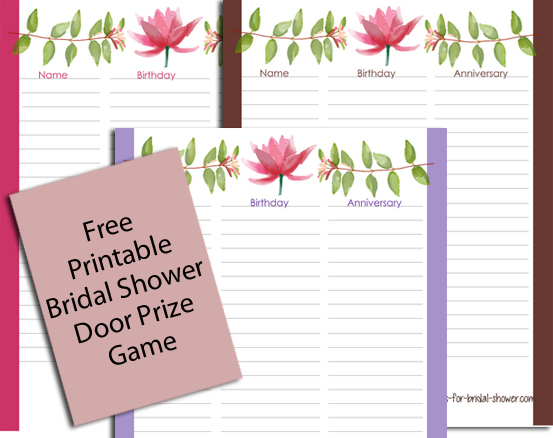 This is a fun and easy to play game that will make your guests feel being welcomed to the party and comfortable.. The guests will have to share their date of birth and also the date of their anniversary if that is applicable. The guest who has a special date closest to the wedding date will win a prize.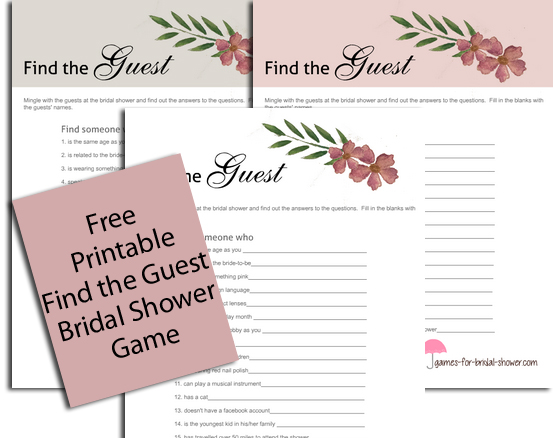 This is a fun icebreaker game and it will push the guests to mingle and ask each other questions. I have made adorable free printables for this fun Icebreaker game for bridal shower. There are 15 different qualities that the guests will have to look for.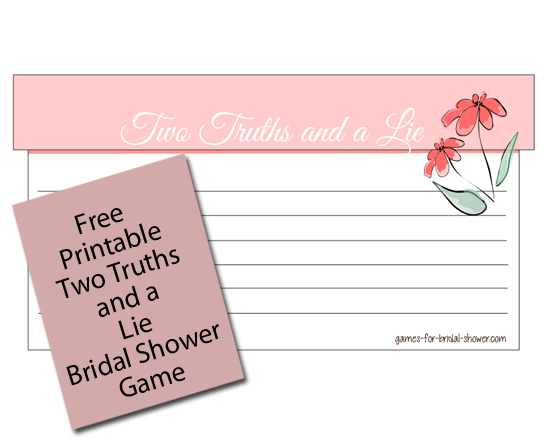 Two truths and a lie is a popular party favorite. Each guests will have to write down two truths and one lie about themselves and then read those to others. Rest of the guests will have to guess that which one is a lie.
This is a hilarious game. You have to do a little preparation for this game before the bridal shower party but the guests will love it for sure.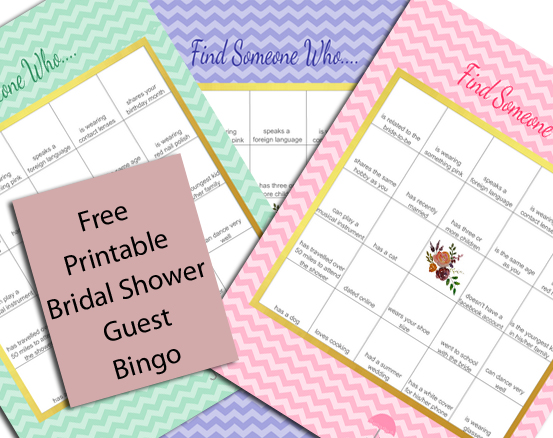 This is another version of the Find the guest game and I have made adorable printables for it. Each printable card is decorated with a chevron pattern and flowers.
This is another hilarious icebreaking game for bridal shower party. As the guests enter you hand them over a card that says something like, "You are a remote control, find a vaccum cleaner". The next card will say, "You are a vaccum cleaner find a spoon". The guests will have to ask each other in order to find the other item that is mentioned on the card.
8. Best Joke Competition
Isn't it simple as the name suggests? Simply ask each guest to tell their name and a joke to rest of the guests and the person who tells the funniest one will win.
9. Have you ever?
The guests will take turn in asking a have you ever question. Each guest should stand up one by one and ask the group a Have you ever question, like have you ever danced in the rain? and the rest of the group should answer by raising their hands if yes. This is a good way for the guests to get to know each other and you can play this game without any preparation as guests will have to come up with their own questions.
---
---
---