7 Co-ed Wedding Shower Games
Co-ed Wedding Showers are gaining popularity in recent years. They are also called couples showers and Jack and Jill party. Bride-to-be, groom and their male and female colleagues and relatives get a chance to attend the shower. On this page I am sharing 7 Free Printable Co-ed wedding Shower Games and Ideas that will make your Co-ed wedding shower fun for sure.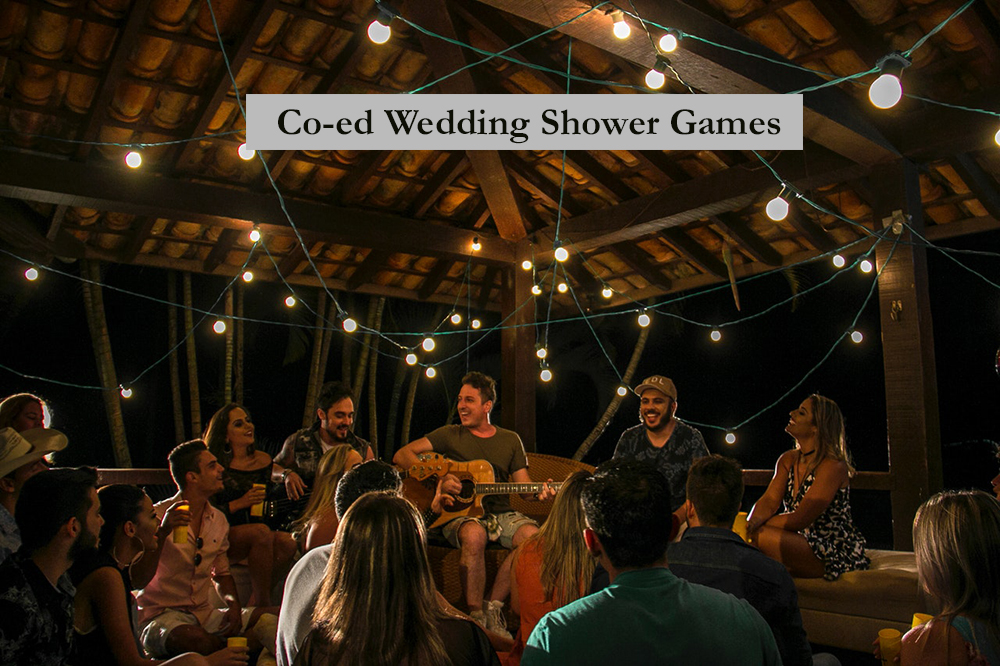 Here are the co-ed games that you can play.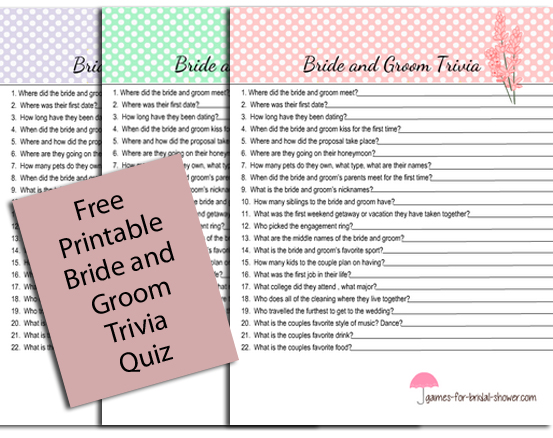 This is a fun game that is an excellent choice for couple's shower. The guests will have to answer the trivia questions related to the bride and the groom. You can print this game sheet in any color of your choice.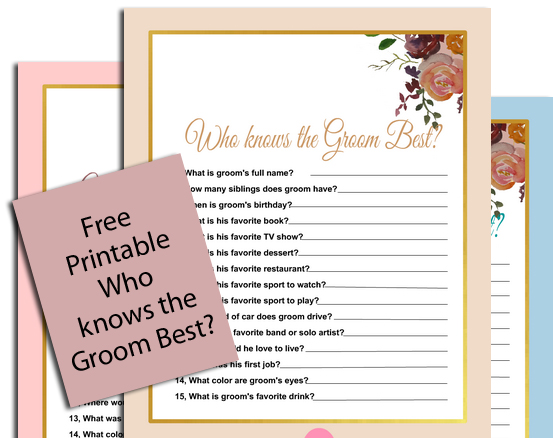 You can combine the cards for who knows the groom best? Game and How well do you know the bride? game and see if your guests can answer more questions about the groom-to-be or the bride.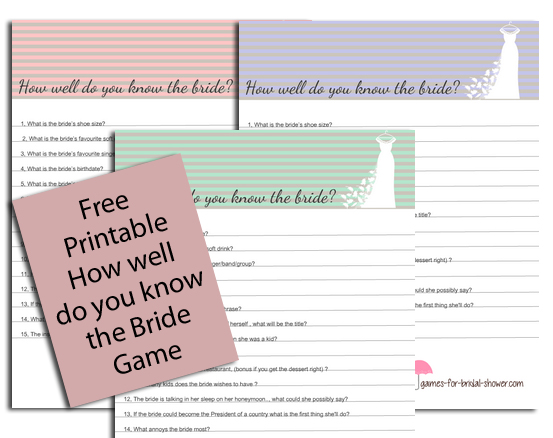 How well do you know the bride? questions can be answered by the male colleagues and male friends of the bride as well. So everyone can play this game at your co-ed wedding shower party.
4. Find Your Mate
This is a hilarious game that you can play at your co-ed shower. You have to divide the players into pairs of a man and a woman. Ideally the people who know each other a little or better should be part of one team. Now each couple should agree upon a call sign like tweet tweet, toot woot toot woot or any other unique sound. The male partners should leave the room and they should return blindfolded. Now the women should make the sound that the couple agreed upon and the blindfolded partner should look for his 'mate'. The couple who unites first will win.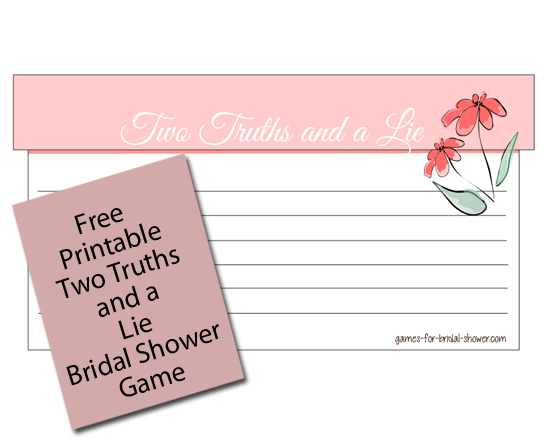 This is a very popular game and I have made adorable free printable cards for this game. Give each player a game card and a pen. Ask the players to write three statements about themselves, two should be true and one should be a lie. When all the guests have finished writing each of them will stand up and read those statements one by one and rest of the guests will raise hands if they consider it a lie. Then the guest who is reading the statements will share the one that is lie. So all the guests who have guessed it correctly should give themselves 1 point at a page. In the end the guests with most points will be the winner.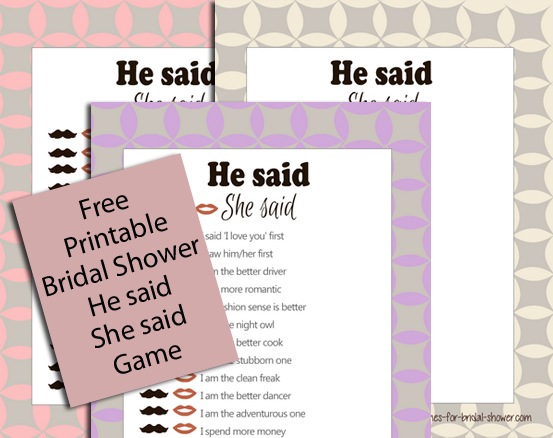 He said, she said is a must play game at co-ed showers. I have made free printable cards for this game. You can also download another beautiful free printable for this game from printable market.
This is a fun and classic bridal shower game but this will be a perfect fit to a co-ed shower as well. The guests will have to guess that according to the couple, which chore will be done by whom. The person whose answers matches to those of the bride and groom will win.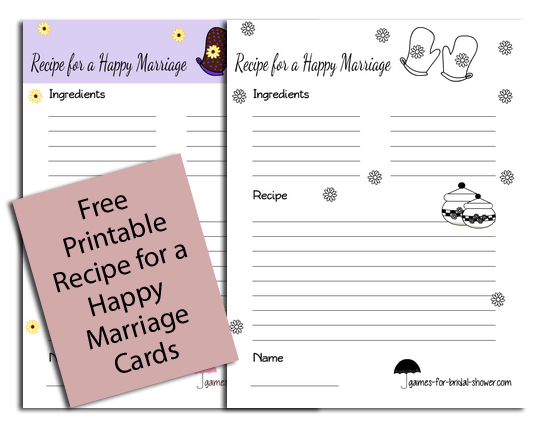 People love to give advice to others but this time ask for an advice. Both male and female guests will get a chance to share their pearls of wisdom about a happy marriage. Let's see what they cook. This will be a keepsake for the happy couple.
---
---
---