8 Free Printable Word Games for Bridal Shower
Word games are fun to play at any party. On this page, I am sharing 8 Free Printable Word Games for Bridal Shower. These are downloadable game and I have made each of these game in 3 different colors. I am also sharing links to some other websites with pretty printables for these games. These games are appropriate for all age groups so if kids are attending bridal showers with mommy, they can play some of these games as well.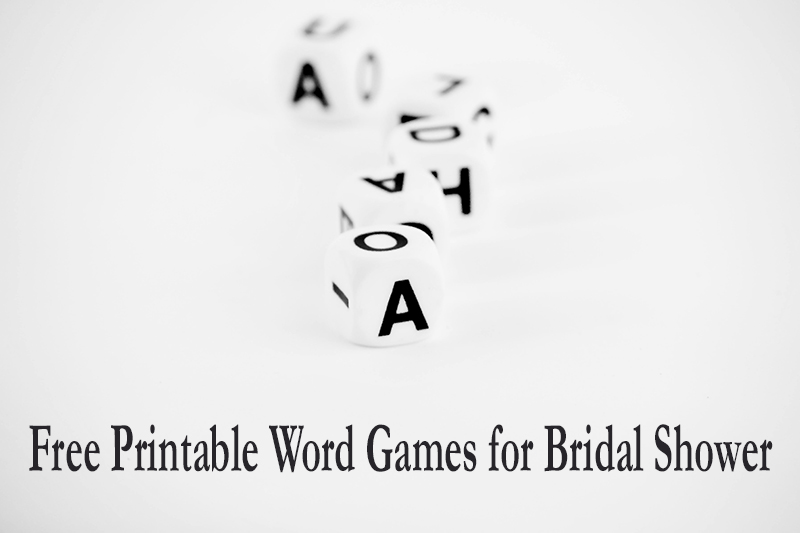 All of these games ensure fun at your Bridal Shower Party and I have tried to create beautiful printables with floral designs so the guests will be pleased while playing these games.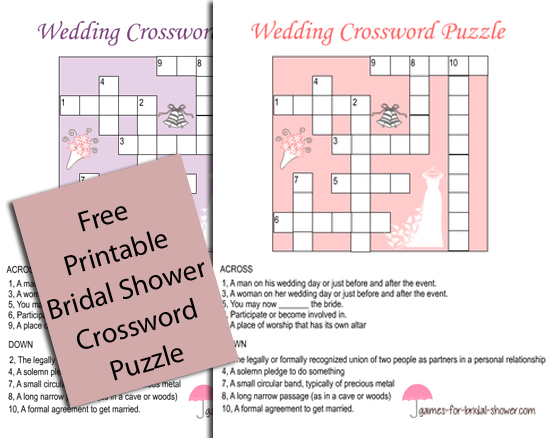 If you are from that rare lot who love word games then this game is surely for you. This game is quick to play as there are just 10 hints in total but this will be a fun game for the book lovers and teachers. I have made this game in 3 different colors. You can also download a version of bridal crossword puzzle with 19 clues from here.
Word Scramble is a very popular games and the good part is that a bit older kids can also play this game. I have made graphics for this game in an adorable design. Each word scramble puzzle card is decorated with a bunch of watercolor flowers. There are 12 wedding and bridal shower related words, that your guests can unscramble. You can download more puzzles from Pjs and Paint, and Bridal Shower 101.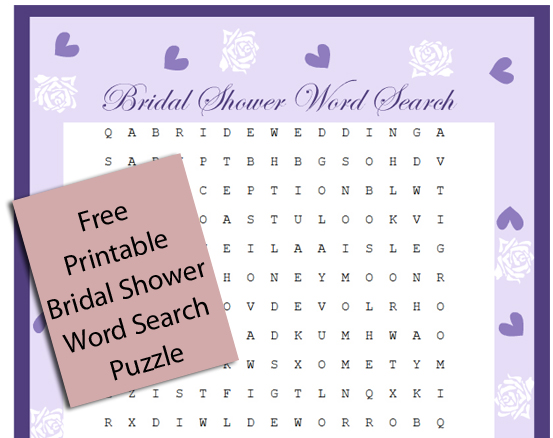 This is another fun game for word game lovers. The guests will have to find 18 bridal shower related words in this puzzle. There is same puzzle given in three different colors.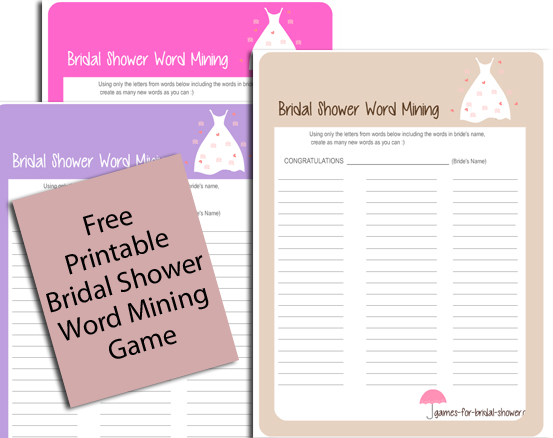 Word mining game is also called anagrams. The guests will have to make as many words as they can by using the letters in the word Congratulations and the first name of the bride.
5. Bridal Shower Telegrams
Telegrams is a fun game and you don't need proper worksheets for this game. You can play this game on small pieces of paper as well. There are two, three ways to play this game. First way is that the Guests will have to make a sentence by using the alphabets in the bride's name. For instance if the bride's name is BRIDE, the telegram could be Bride readily invites delightful englishmen. If they have to make a telegram with the word GROOM the telegram can be Groggy Rozy ordered oatmeal muffins. You can ask the guests to use the alphabets in their own names to form the telegrams as well. The result will be goofy, nonsensical, funny and hilarious.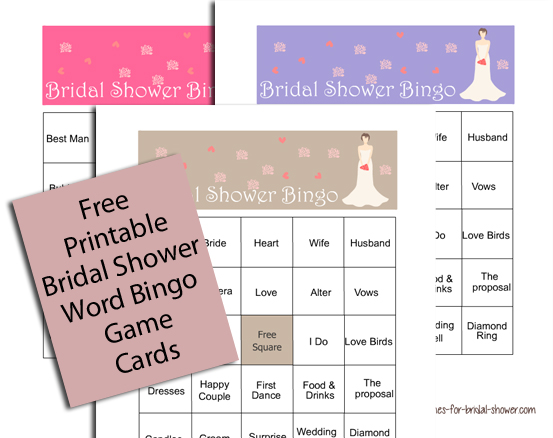 Word Bingo is not a test of making words but this is a fun game in which the guests will have to mark the words on their Bingo worksheet as they are announced. The person who marks a diagonal, horizontal or vertical row first and shout 'Bingo' will win.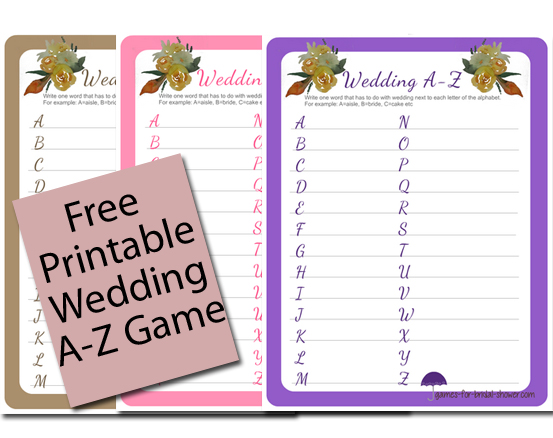 Wedding A-Z is another fun word game that you can play at your bridal shower party. The guests will have to make wedding and bridal shower related words with the each letter of the alphabet. The guests who makes words with most of the letters wins.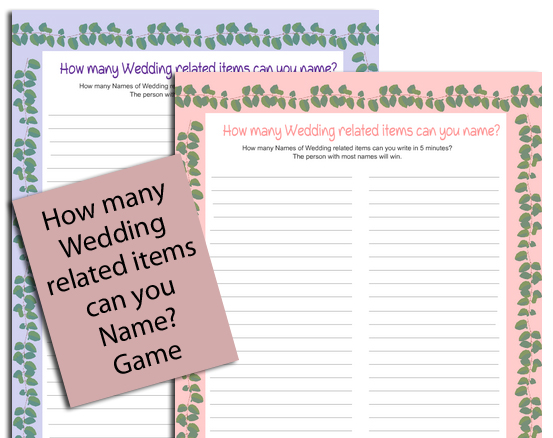 This is another fun word game for bridal shower party. This is similar to the game above but here there is no compulsion of using all the alphabets. The players can also use one alphabet as many times as they want.
---
---
---