6 Fun Challenge Games for Bridal Shower
Challenge the guests at your bridal shower party with these fun challenge games that I have collected for you. These games will create a healthy competition among the guests that will result in immense fun.
If you want to play a lot of game at your bridal shower party then include at-least one of these challenge games in the list.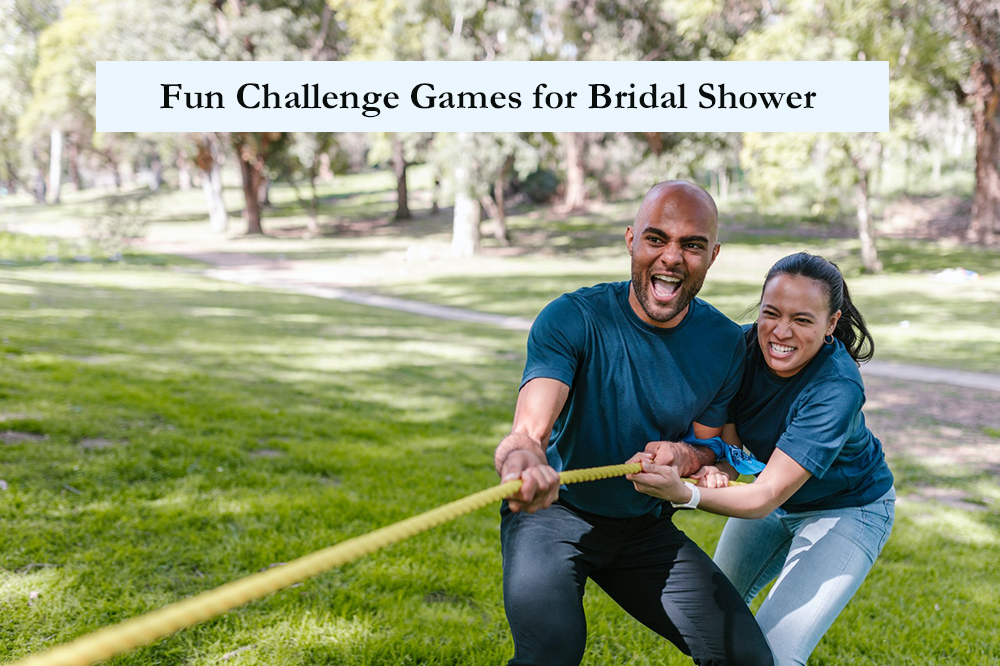 Here are the names of the Free Printable Challenge Games and Ideas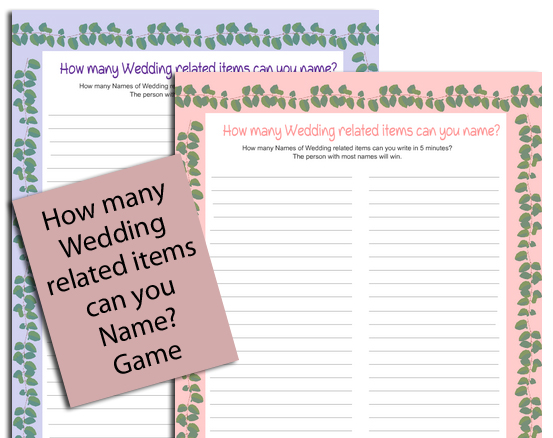 Challenge your guests to name as many wedding related items as they can in a designated time. Let's see who comes up with most of the items names. You can download the printable stationery for this game from the link above.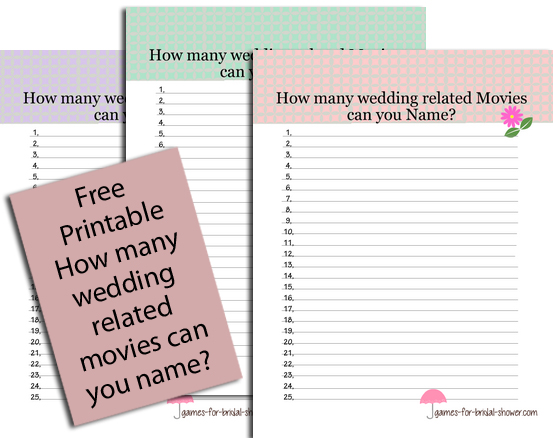 This is another fun game where you have to challenge your guests to name as many wedding related movies as they can. Let's see that who comes up with most names.
You can play this game in 2-3 different ways and all various methods are shared on the game's page. This is a fun challenge and hilarious game with really funny outcomes.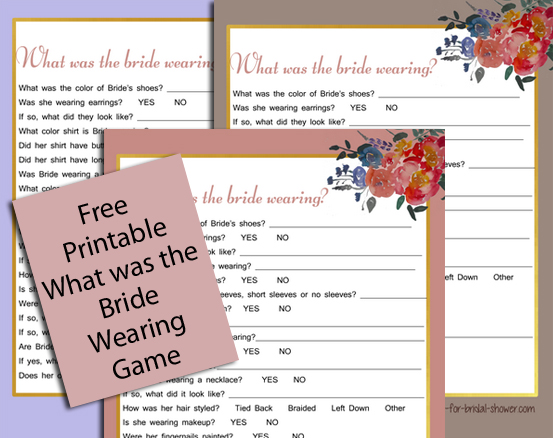 Challenge the memory of your guests with this fun free printable bridal shower game. Test if they remember what was the bride-to-be wearing? You can read the detailed instructions for playing this game, and download the printables on the link that I have shared above.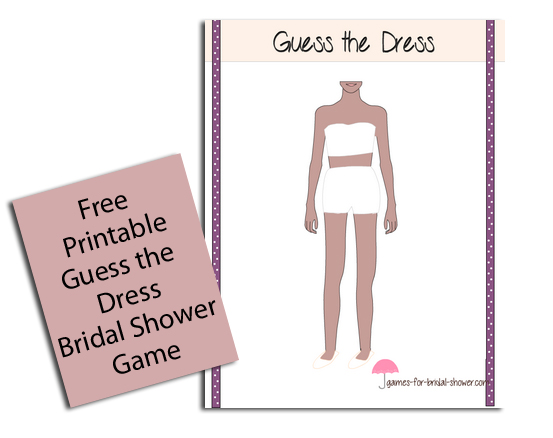 This game is challenging and creative. The guests will have to guess the dress that the bride-to-be has chosen for her big day by drawing it over the bride's silhouette.
6. Bottle Ring Toss
This is an easy to arrange and fun to play game. All you need are cute rings, (you can decorate embroidery hoops to create your rings) and 6 wine bottles. You can paint and decorate those bottles too to match with the theme of your bridal shower party. Just organize the bottles on a table in a row. Ask each guest to toss the ring towards the bottle from a distance. Beau coup has shared some amazing tutorial for this game.
---
---
---