Free Printable Bridal Shower Charades Cards
On this page I am sharing free printable bridal shower Charades cards in two colors and also blank cards in which you can write your own words and phrases. You can also use these cards to play the bridal shower pictionary game.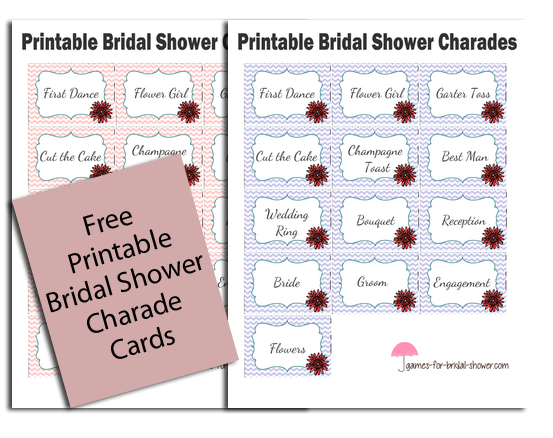 How to Play: Print the bridal shower charades cards and cut each card around the edges. Fold the cards and put those in a jar or basket. At the bridal shower party divide your guests into two teams. A player from each team will take a card and demonstrate the phrase written on that card to their team without saying a word. For each correct guess the team will get one point. The team with more points will be the winner. There are so many different rules to play charades so you can set your own rules too.
Free Printable Bridal Shower Charades Cards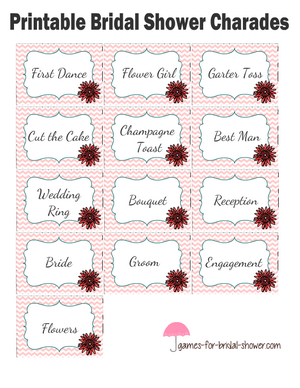 Here are some free printable bridal shower charades cards with different words and phrases. Just click on this thumbnail image and a bigger image will open up, you can right click and save that image.
---
Bridal Shower Printable Charades Cards in Lilac Color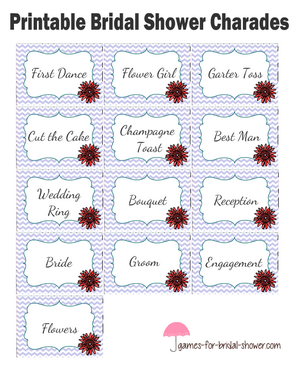 Here is another set of free printable charades cards in lilac color. There are many wedding related words and phrases written on these cards so I am sure that these will come in really handy.
Free Printable Bridal Shower Charades Blank Cards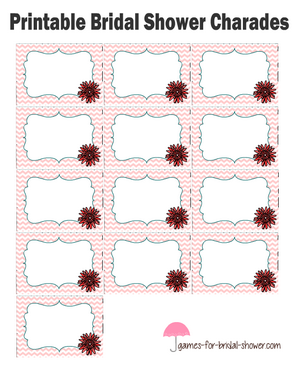 Here is a set of free printable blank cards for bridal shower that you can use to write down your own wedding related words and phrases. These adorable cards will add beauty to this game.
Related Posts
---